Paint Warfare
Paint Warfare 4.0 is OUT!
---
I'm super hyped to announce the massive 4.0 Paint Warfare release!
I've reworked many features from the ground up, and added some many game-changing features to improve you Paint Warfare experience!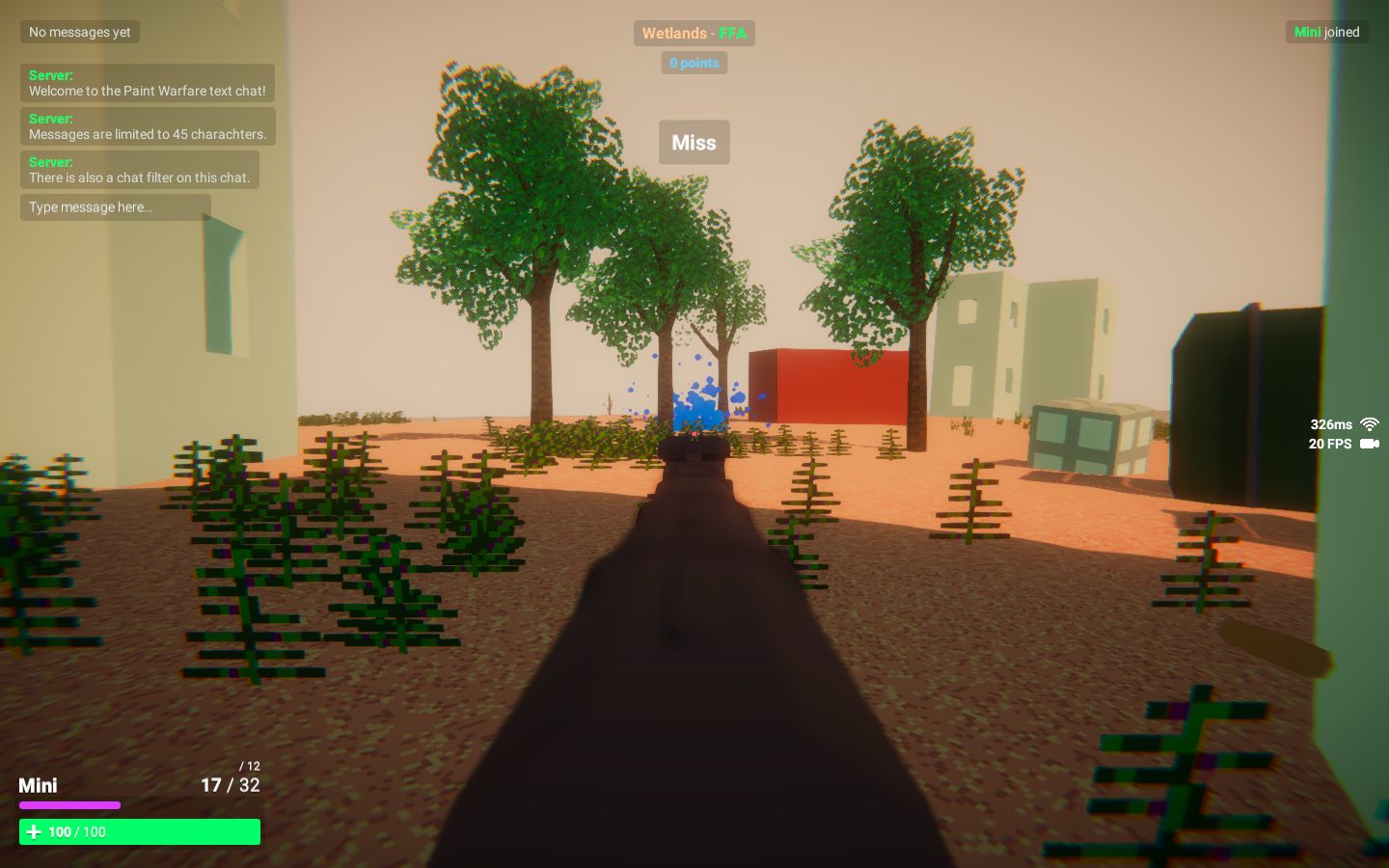 The 4.0 release is centred around the new armoury, new content and polish
Some major additions:
The armoury: featuring the new primary, secondary and special classes, each with their unique weapons
New menus and UIs: upgraded menus and UIs to help make them cleaner and easier to use
Ranks: a brand new ranking and xp system to show off your skills and used to unlock content and weapons
Upgraded matches: a brand new king of the hill mode, improved map, clearer FX, killfeed, chat and point system
Weapons: reworked and balanced weapons to provide better and more challenging gameplay, and the addition of a brand new epic weapon, the M240B!
Other goodies:
Ragdolls
News pages
Auto update checker
Optimisations
Server fixes
Network optimisations
Progress reset option
Matchmaker (disabled)
Profile page
Reworked options menu
Pause menus
Accuracy
Locked in mouse
Ping and FPS counter
Bug fixes
New models and LODs
Get the game now for free: https://mini-official.itch.io/paint-warfare
Support this on patreon! Get discord rewards, a free copy of the game upon release and many other goodies for $2 / month by supporting on patreon.

Files
Paint Warfare Windows
41 MB
Sep 18, 2019
Paint Warfare MacOS
43 MB
Sep 18, 2019
Paint Warfare Linux
47 MB
Sep 18, 2019