Paint Warfare
Paint Warfare 4.2 Release!
---
We're super happy to announce the brand new 4.2 release, which brings new content, and fixes to issues brought up in 4.1!
This build adds a new map, improved matchmaking, 2 new weapons, AFK fixes, collider fixes, quality of life improvements and more...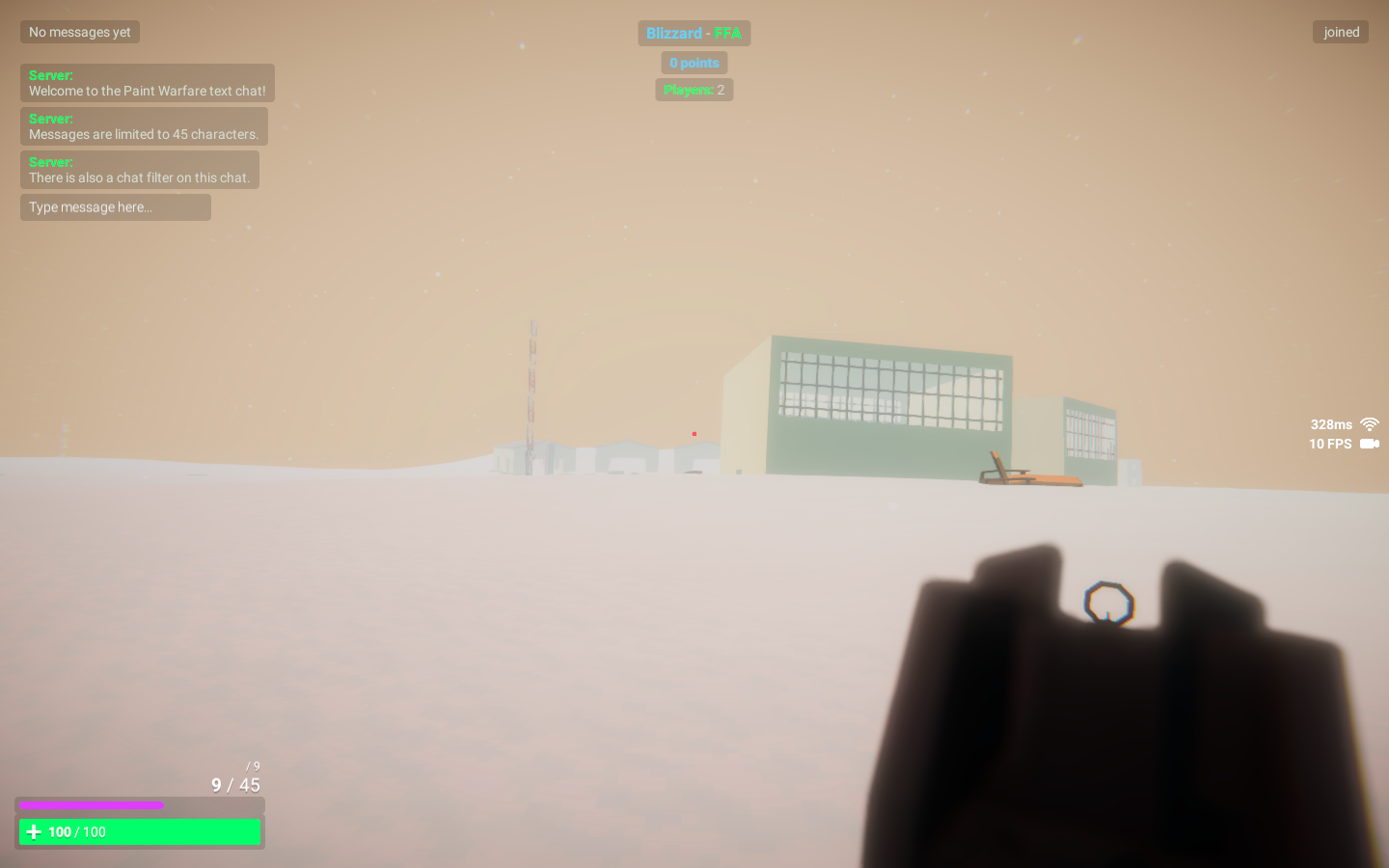 Major additions:
Blizzard: a brand new open map with a mix of close and long range gameplay
ACR: a fast-firing accurate high damage silenced rifle
MP5: an accurate fast firing close range weapon with high damage
New ranks: reworked and refreshed ranks as well as 2 new ones
Better matchmaking: an improved matchmaker to help select the map and gather players
Other goodies:
Quit button
Input disabled when chatting or paused
AFK Fixes
Fixed base and water colliders
Player text to show how many players are in the match
Shield bar
Bug fixes
Clearer UI
Get the game now for free: https://mini-official.itch.io/paint-warfare
Support this on patreon! Get discord rewards, a free copy of the game upon release and many other goodies for $2 / month by supporting on patreon.
Files
Paint Warfare Windows.zip
44 MB
Sep 24, 2019
Paint Warfare MacOS.zip
47 MB
Sep 24, 2019
Paint Warfare Linux.zip
50 MB
Sep 24, 2019