Paint Warfare Remastered
Paint Warfare build 11 is a quick update to fix some minor issues with Build 10, and add on and make some changes to existing features. Note: if you are currently using Build 10, you will need to update to Build 11 to join everyone else.
What's new:
Better lighting. More realistic lighting in the 'Heist' map with realtime shadows and sun coming in through the skylight.
Options menu. Added an options menu so you can change settings such as resolution and overall quality to help balance framerate and looks.
FFA. 'Dunes' has reverted back to FFA to help make it possible for smaller amounts of people to play on such a vast map more comfortably.
Heist mode. This work in progress mode is similar to teams and is exclusive to the 'Heist' map where cops try to stop the robbers from raiding the bank. Build 12 will introduce new mechanics such as robbing and limited respawns to help push this new mode forward.
Random spawn-points. This long awaited feature randomizes your spawn location to help prevent camping. This works in both the 'Heist' and 'Dunes' maps.
Fixes, fixes, fixes. Fixed ACR aiming, updated the Barrett in 'Dunes' and fixed the online players feature in the lobby.
Note there seems to be minor problems with the MacOS build which are being solved now.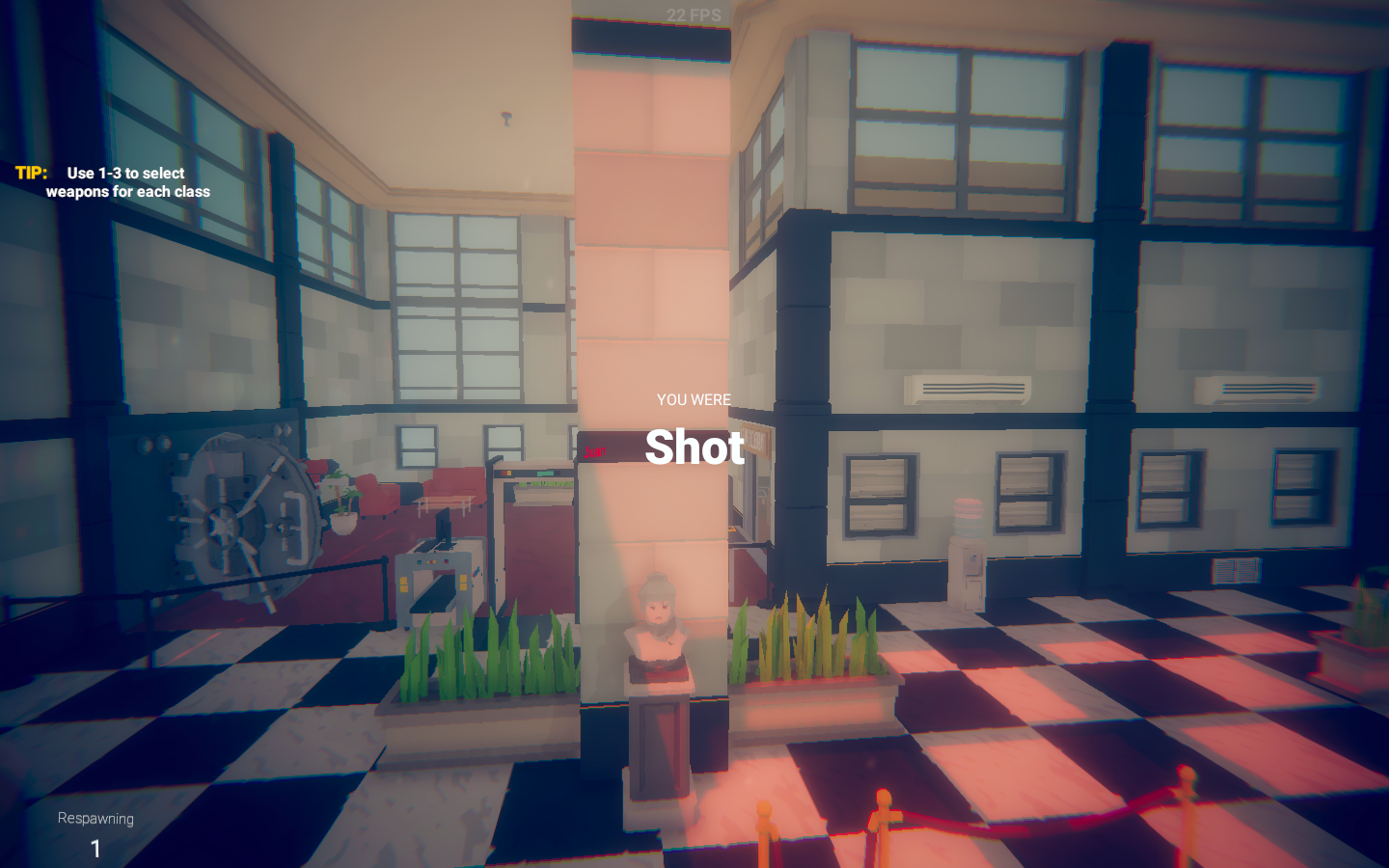 Files
Paint Warfare Build 11 MacOS.zip
75 MB
Apr 23, 2019
Paint Warfare Build 11 Windows 64.zip
61 MB
Apr 23, 2019
Paint Warfare Build 11 Windows 32.zip
53 MB
Apr 23, 2019
Paint Warfare Build 11 Linux.zip
70 MB
Apr 23, 2019
Get Paint Warfare Remastered