Paint Warfare Remastered
Paint Warfare Build 13 Overhaul
---

Major Changes:
- Armoured trucks are now spread through the dunes map. This will help transport players quickly and effectively through the map.
- Cargo planes can now be found near the wreckage and near spawn which will help transport people as the maps become larger.
- A bigger dunes map. To help accomodate planes and further vehicles, large mountains now surround the dunes map. This will help keep the fighting in a small area, whilst still allowing players to explore the map.
- Major post-processing changes.Effects such as Chromatic Aberration (colours splitting around the edges), Lens Dirt (simulation of a dirty lens in FPS) and Eye Adaption (simulation of how eyes react to light) have been minimised, and effects like Motion Blur (blurs motion to create a smooth effect), Depth of Field (blurs objects too close or too far away) and Anti-Aliasing (smooths jagged edges have been increased).
Minor / Fixes:
- Fullscreen forced on after hitting apply in the options menu (helps with issues on Windows).
- Message warning the user about the ACR bugs before they equip it while the bug is under investigation.
- Winning score in dunes has decreased from 5000 to 2000.
- Grenades release particle effects (bug).
- Grenade (1s) cool-down.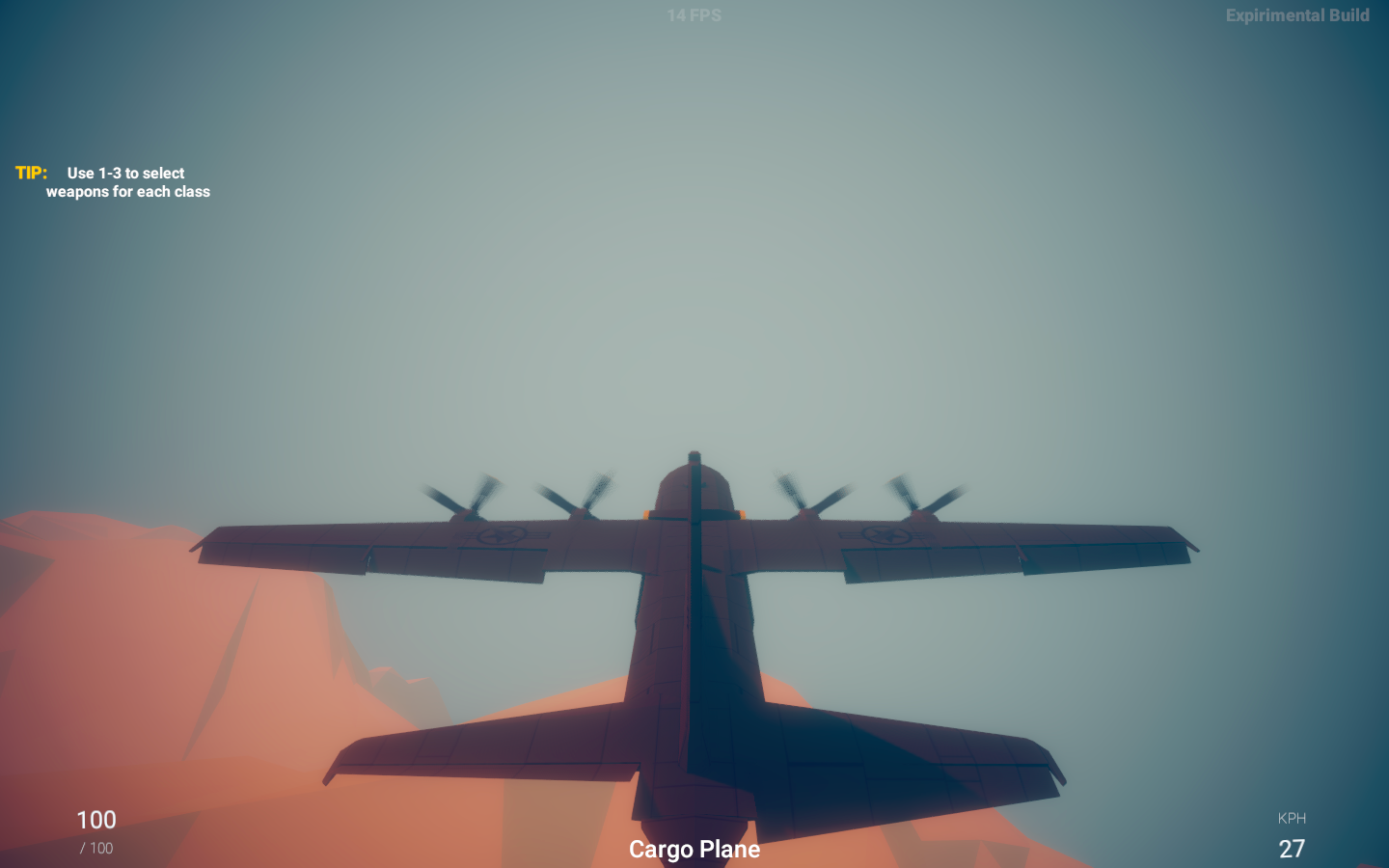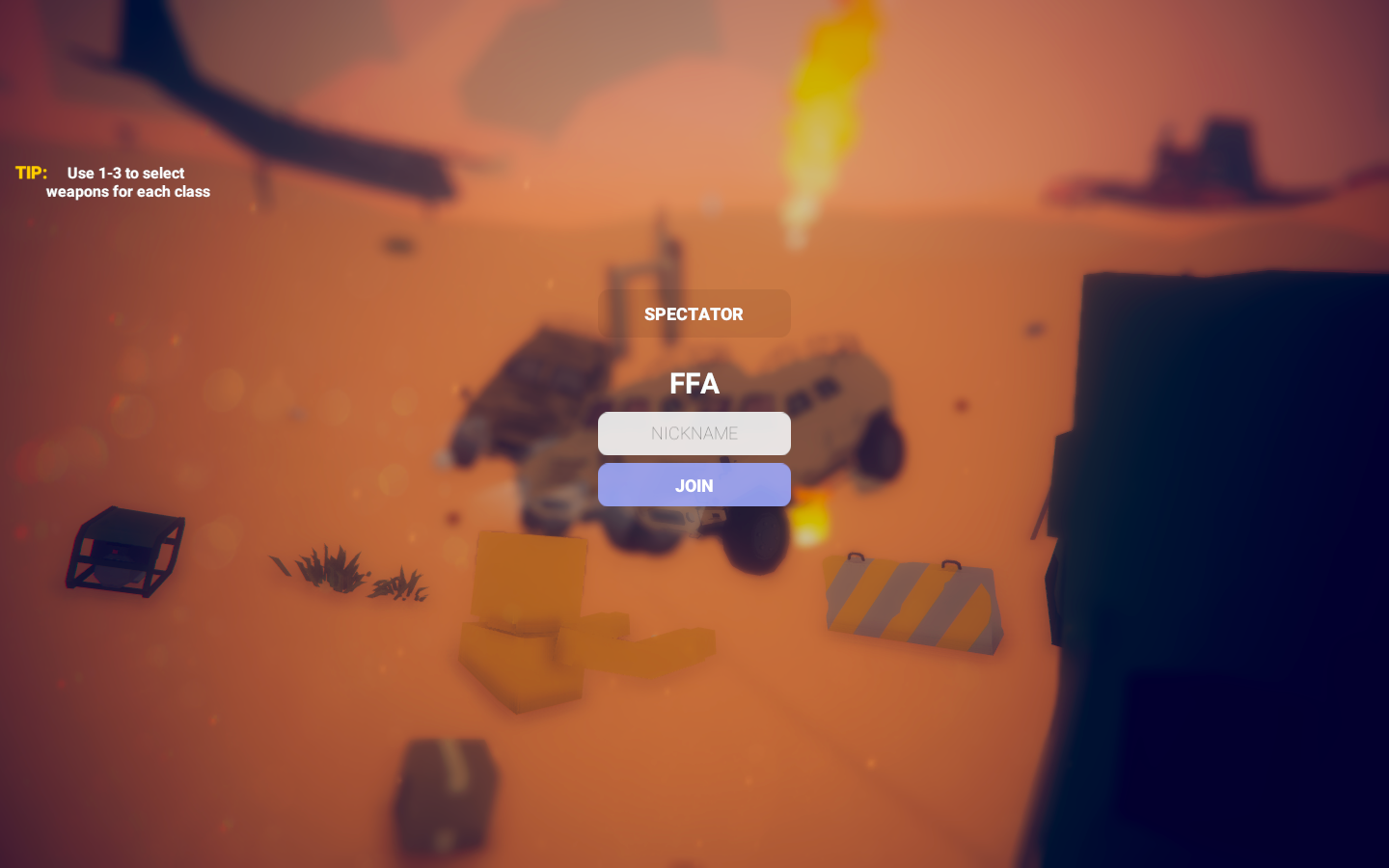 Files
Paint Warfare Build 13 Win 64.zip
103 MB
May 11, 2019
Paint Warfare Build 13 MacOS.zip
106 MB
May 11, 2019
Paint Warfare Build 13 Win 32.zip
100 MB
May 11, 2019
Paint Warfare Build 13 Linux.zip
110 MB
May 11, 2019
Get Paint Warfare Remastered